Tests
›
Tests: Which dog is right for me
›
How to choose a dog for yourself to become a friend?
How to choose a dog for yourself to become a friend?
Question 1 of 3
If you are thinking about getting a dog and you have never had one, please do some research first and foremost this test on which breed of dog to choose. Learn about the following: basic dog care, medical needs, training and behavior.
Specifically, ask yourself the following: Do I have time to give my dog ​​the love and attention it deserves? Offer her daily exercise and interaction with humans and other dog friends.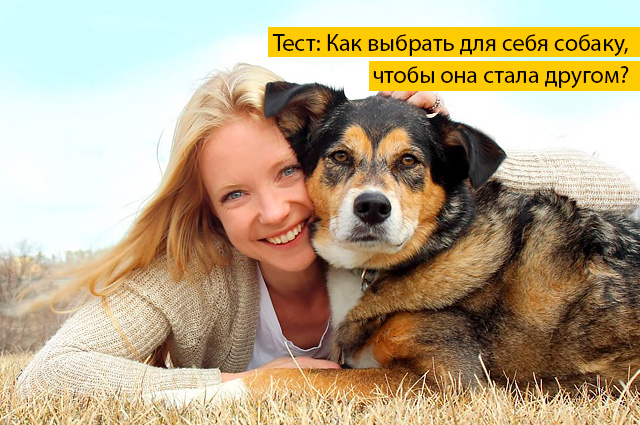 Should I have a puppy?
One of the first questions people ask themselves is how to get a dog. Many people don't realize that puppies need almost constant attention. Do you have time and desire to raise a puppy? If you've gone for long periods of time, are you willing to pay for daycare or babysitting? Do you have time to properly train your puppy? All puppies and dogs must learn to behave well as family members.
To become emotionally balanced and safe dogs, puppies also need to be socialized. They need to be trained to act appropriately in different settings: around children and other animals, on busy city streets, in parks, around strangers.
Other considerations for getting a puppy: Think about how big he will be and how active he will be when he grows up. If you live in an apartment in the city, a large dog may not be the best choice. If you are a couch, you may want an older or more sedentary dog.
Should I get a purebred dog?
The next question people usually ask is whether they should take a purebred dog online test will help answer these questions. If you decide that you want a purebred, please research the different breeds carefully before choosing a dog. Dog breeds vary quite a bit in temperament, the amount of exercise they require, and the amount of grooming (such as grooming) they may need.
Almost every dog ​​breed has been created for a specific purpose: hunting, herding and guarding are examples. Knowing how to choose a dog breed and breed characteristics can help you decide if a dog of a particular breed will fit into your family's lifestyle.Your simple old mongrel is actually a much more adaptable dog for the way most people live today, as most people don't need a dog that excels at hunting or herding!
In addition, mongrels are often healthier animals due to their "hybrid strength"; Many purebred dogs have breed-specific health problems. For example, Labradors often suffer from hip and elbow dysplasia, and Chihuahuas can have heart problems and hypoglycemia.
Where can I get a dog?
Today you can buy a dog so take a dog for free. There are many wonderful dogs at the local shelter. Statistics show that 25 (twenty five) percent of dogs are in purebred animal shelters. When you choose one of these dogs, you often get the added bonus of knowing that you saved a life.
If you are a responsible person, you can take a dog from a shelter, and this is another option to consider if you decide on a certain breed. These shelters rescue purebred dogs that have been abandoned for one reason or another and find new homes for them. Some breeders are also saving their breed.
If you feel like you're ready for a lifelong commitment to a dog, do your homework and ask lots of questions. If you have ever had health problems, try to take a test on which dog to choose by training your dog to become your closest friend.